LESSON 6.2: A SOCIAL MEDIA MARKETING TOOL TO PROMOTE YOUR COMPANY: THE STORYTELLING
LESSON 6.2: A SOCIAL MEDIA MARKETING TOOL TO PROMOTE YOUR COMPANY: THE STORYTELLING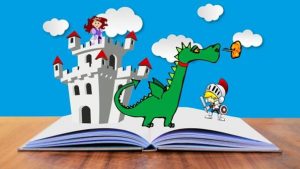 INTRODUCTION TO THE LESSON
This lesson presents the main features of storytelling and its use in web marketing.
WHAT YOU WILL LEARN IN THIS LESSON
At the end of the lesson you will be able to use storytelling as a social media marketing tool to promote your company.
SUMMARY
In this didactic unit we have seen how to easily edit a storytelling to promote your company.